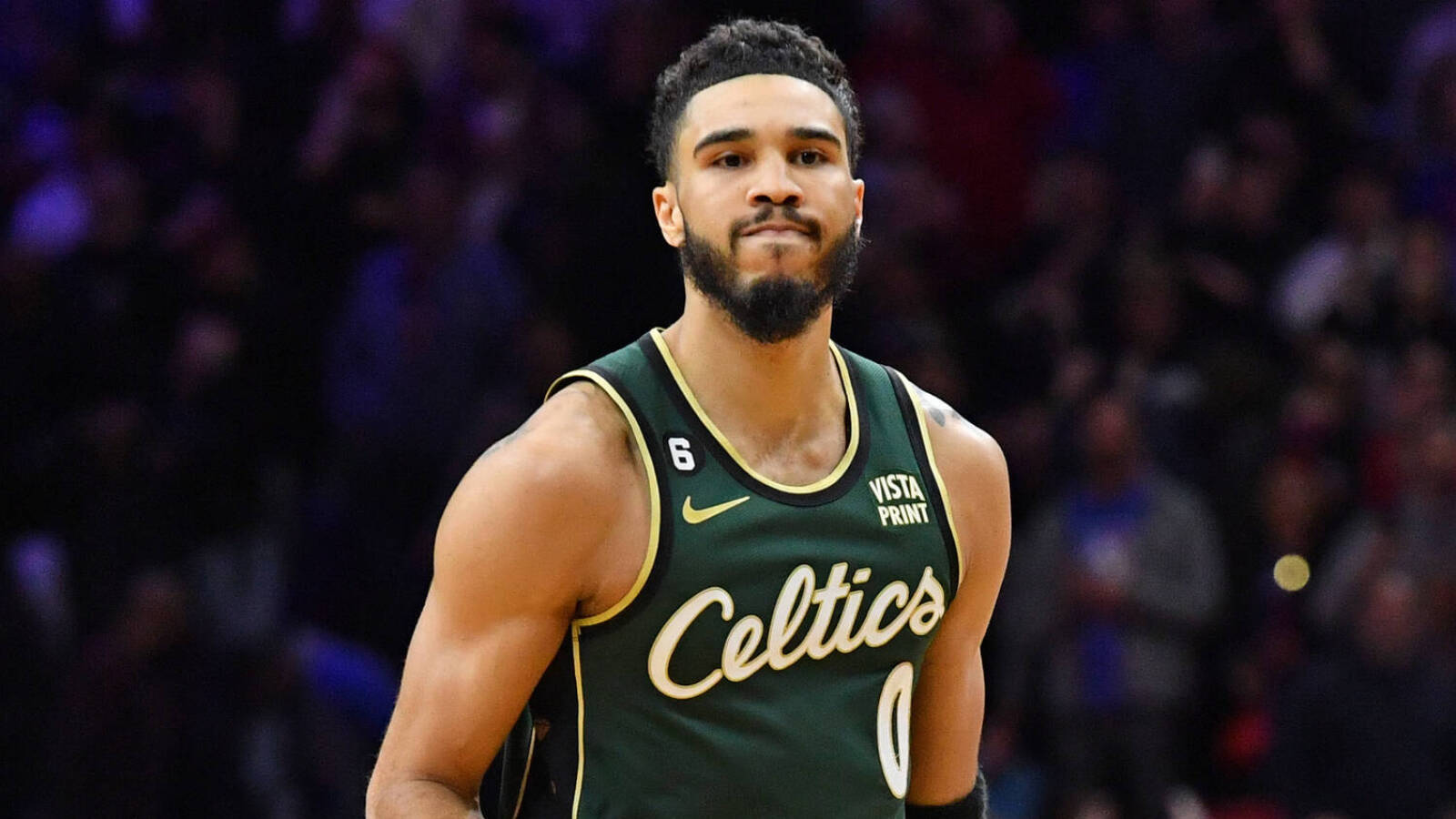 Watch: Tatum's late heroics lift Celtics vs. 76ers in chaotic ending
Jayson Tatum capped off a crazy ending to Saturday night's Boston Celtics vs. Philadelphia 76ers contest, nailing a clutch three-pointer late to seal a 110-107 victory. 
With the Sixers and Celtics tied 107-107 and 5.2 seconds on the fourth-quarter clock, Tatum's heroics seemingly put the Celtics ahead for good. 
The Sixers, without a timeout, had to inbound from underneath the Celtics basket and could only muster a desperation heave from star Joel Embiid several feet from half-court. Miraculously, Embiid's prayer went in, but his shot attempt came much too late, as the buzzer had already sounded. Officials waived off the basket after a video review.
Tatum's late-game magic helped the Celtics hold on to the NBA's best record. Boston improves to 44-17 and remains a game ahead of the Milwaukee Bucks (42-17) for the Eastern Conference lead.
The Celtics have won eight of their last 10 games and improved their modest win streak to three games.
Meanwhile, the loss dropped the Sixers to 39-20, ending a five-game win streak. The Sixers are three games ahead of the Cleveland Cavaliers (38-25) for third place in the Eastern Conference and now trail the Bucks by three games for second place and the Celtics by four for the top spot. 
The Celtics are 3-0 against the Sixers this year and will look for a clean sweep when the two sides battle again for the final time this regular season on April 4 in Philadelphia.