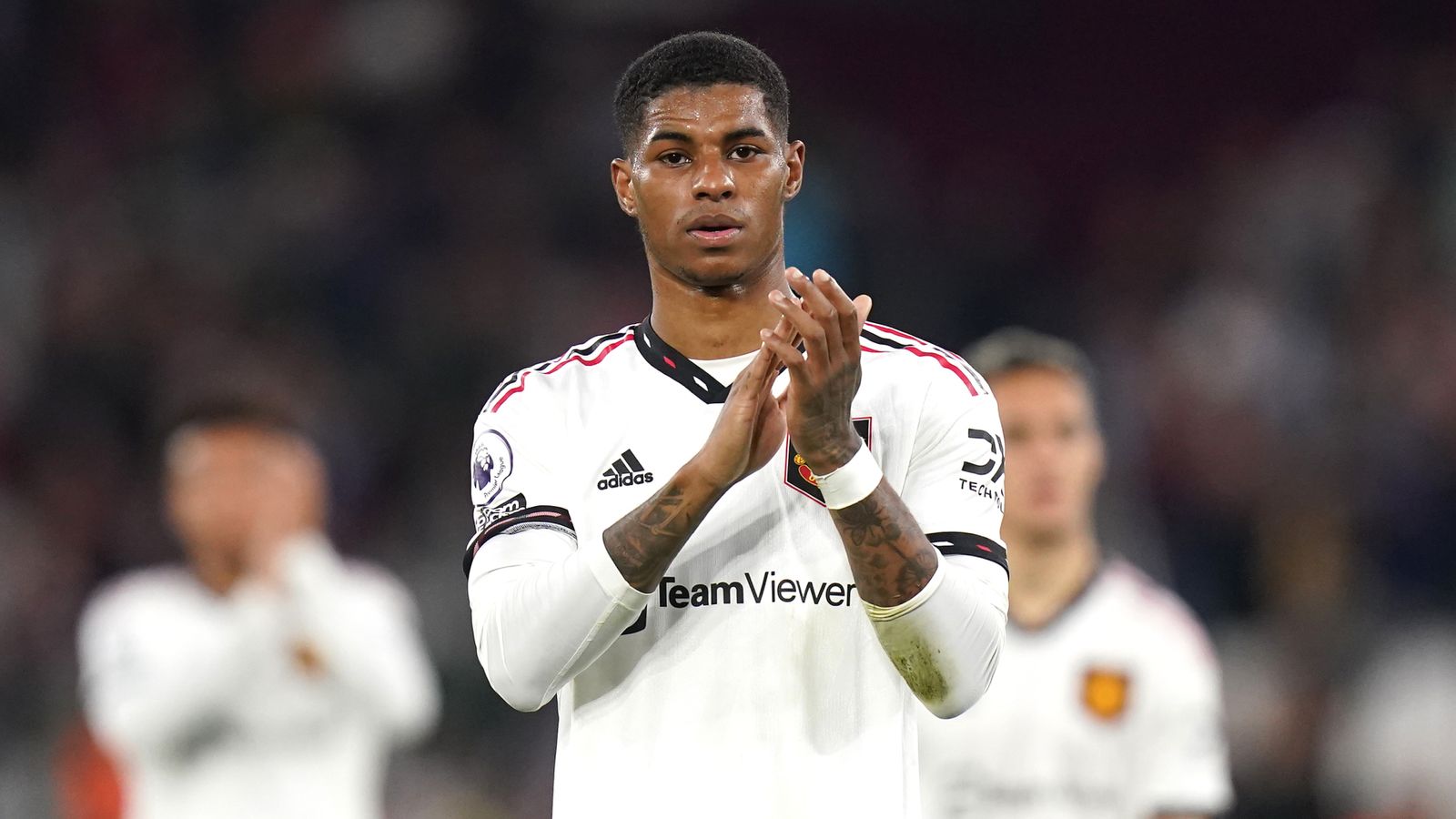 West Ham 1-0 Man Utd: Erik ten Hag not looking back at Liverpool as top-four race heats up | Football News
Erik ten Hag insists he is not looking back at Liverpool in the race for Champions League football after Manchester United slipped up for a second time in four days to open the door to their rivals.
Man Utd remain one point ahead of Liverpool but now only have one game in hand after David De Gea's latest error handed West Ham a 1-0 win at the London Stadium on Sunday.
After the defeat at Brighton on Thursday, United have now lost back-to-back league games for the first time since the first two games of the Premier League season against the Seagulls and Brentford, while Liverpool are on a six-match winning run.
Ten Hag says the task has not changed for his players, who looked to be running out of steam in their 36th game since the World Cup, as they go in search of the necessary nine points to finish above Liverpool.
Asked if Liverpool's run was affecting his squad, Ten Hag said: "It's not about Liverpool it's about us because if you look to the table we have everything in our hands.
FREE TO WATCH: Highlights from the Premier League match between West Ham and Manchester United

"If we bring our performance and we bring our standards we will win games. We don't have to look to others, we have to look to ourselves, and we have to find a way to get back to our levels.
"Nothing changes. We could have made it easier if we had won, but we need three wins in four games. Everything is in our hands. We have to believe."
Speaking to BT Sport, Ten Hag added: "We've showed this season that we've had some terrible setbacks and every time we've bounced back so once again we have to show the character and go on."
If Brighton were to win their remaining six games, Man Utd would need 11 points to finish above them, which means win their remaining four games.
However, their tough run-in against Arsenal, Man City, Newcastle and Aston Villa makes that an unlikely scenario.
Ten Hag: We want De Gea to extend his contract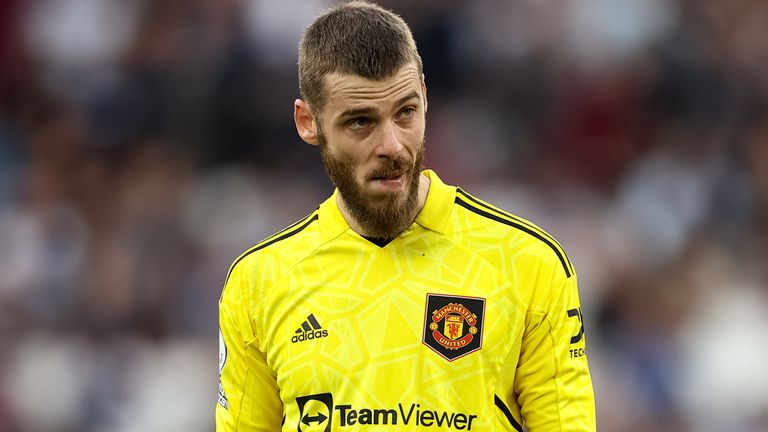 De Gea's slip which led to him allowing Said Benrahma's tame first-half effort into the goal was his fourth error leading to a goal this season, the joint-highest tally in the Premier League for a goalkeeper alongside Hugo Lloris.
It follows a calamitous performance against Sevilla in the Europa League last month in which the Spaniard, who is in talks over a new deal with his current contract set to expire this summer, made two mistakes as United crashed out of the competition.
But Ten Hag is standing by his goalkeeper, who is leading the race for the Premier League's Golden Glove, saying: "We want him to stay and we want him to extend his contract.
"He has the most clean sheets in the Premier League. We would not be here in this position without him. He has my belief. No concerns.
"That happens, but I think as a team you have to deal with it, you have to show character and be resilient and bounce back."
Manchester United have four games remaining to secure a place in the top four. They host Wolves on Saturday at 3pm, then head to Bournemouth on May 20 before finishing with two home games against Chelsea and Fulham.
May 13: Wolves (H) – Premier League, kick-off 3pm
May 20: Bournemouth (A) – Premier League, kick-off 3pm
May 25: Chelsea (H) – Premier League, kick-off 8pm, live on Sky Sports
May 28: Fulham (H) – Premier League, kick-off 4.30pm
June 3: Manchester City (N) – FA Cup final, kick-off 3pm
May 15: Leicester (A) – Premier League, kick-off 8pm, live on Sky Sports
May 20: Aston Villa (H) – Premier League, kick-off 3pm
May 28: Southampton (A) – Premier League, kick-off 4.30pm
May 8: Everton (H) – Premier League, kick-off 5.30pm
May 13: Arsenal (A) – Premier League, kick-off 3pm
May 18: Newcastle (A) – Premier League, kick-off 7.30pm
May 21: Southampton (H) – Premier League, kick-off 2pm
May 24: Man City (H) – Premier League, kick-off 8pm, live on Sky Sports
May 28: Aston Villa (A) – Premier League, kick-off 4.30pm