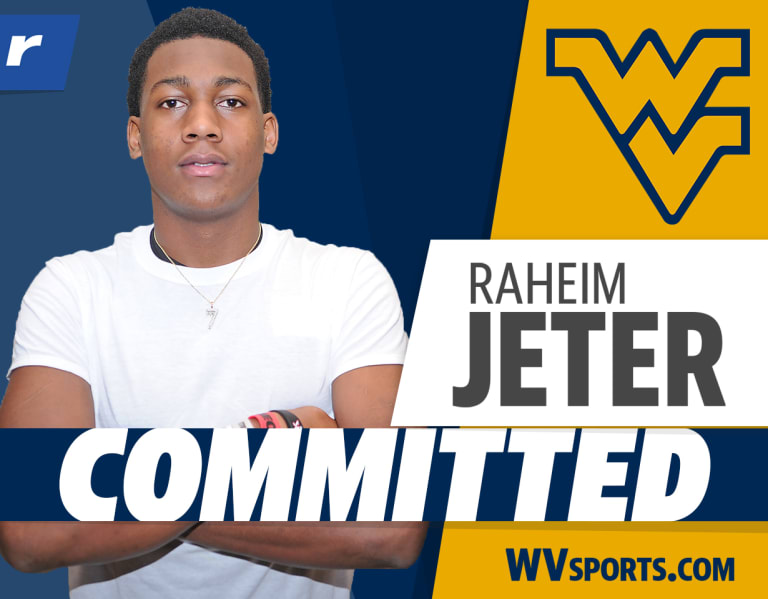 West Virginia picks up a commitment from 2023 QB Raheim Jeter
The 2022 recruiting cycle is nearly finished but West Virginia is quickly moving onto the 2023 class. Spartanburg, S.C. quarterback Raheim Jeter just announced his commitment to the Mountaineers and he is excited about his fit in their offensive scheme and his relationship with the coaching staff.
"I really it up there," Jeter said. "I like the family atmosphere I get up there. They've always been consistent with me. Since I've been up there for camp, they've always been consistent with reaching out and making sure my family and I are good.
"They allow their quarterback to make decisions on his own," he said. "They're not telling him exactly what to do so I think I'll grow as a player there.
"The coaches like my size for their quarterback," said Jeter. "My mobility in the pocket, how I run, and my throwing power. One of the things they want me to work on is my base for when I'm dropping in the pocket."
Jeter has a lot of physical talent and that should excited West Virginia fans. He has a big arm and does a nice job throwing an accurate deep ball. With nearly 30 touchdown passes and close to 3,000 yards passing this past season, Jeter can clearly lead a productive offense. Mechanically, Jeter is fairly raw but he does a good job of delivering passes on time. He isn't a great runner but he does bring some mobility to the position and he can be tough to bring down because of his big frame. This past season Jeter ran for less than 500 yards and scored five rushing touchdowns.