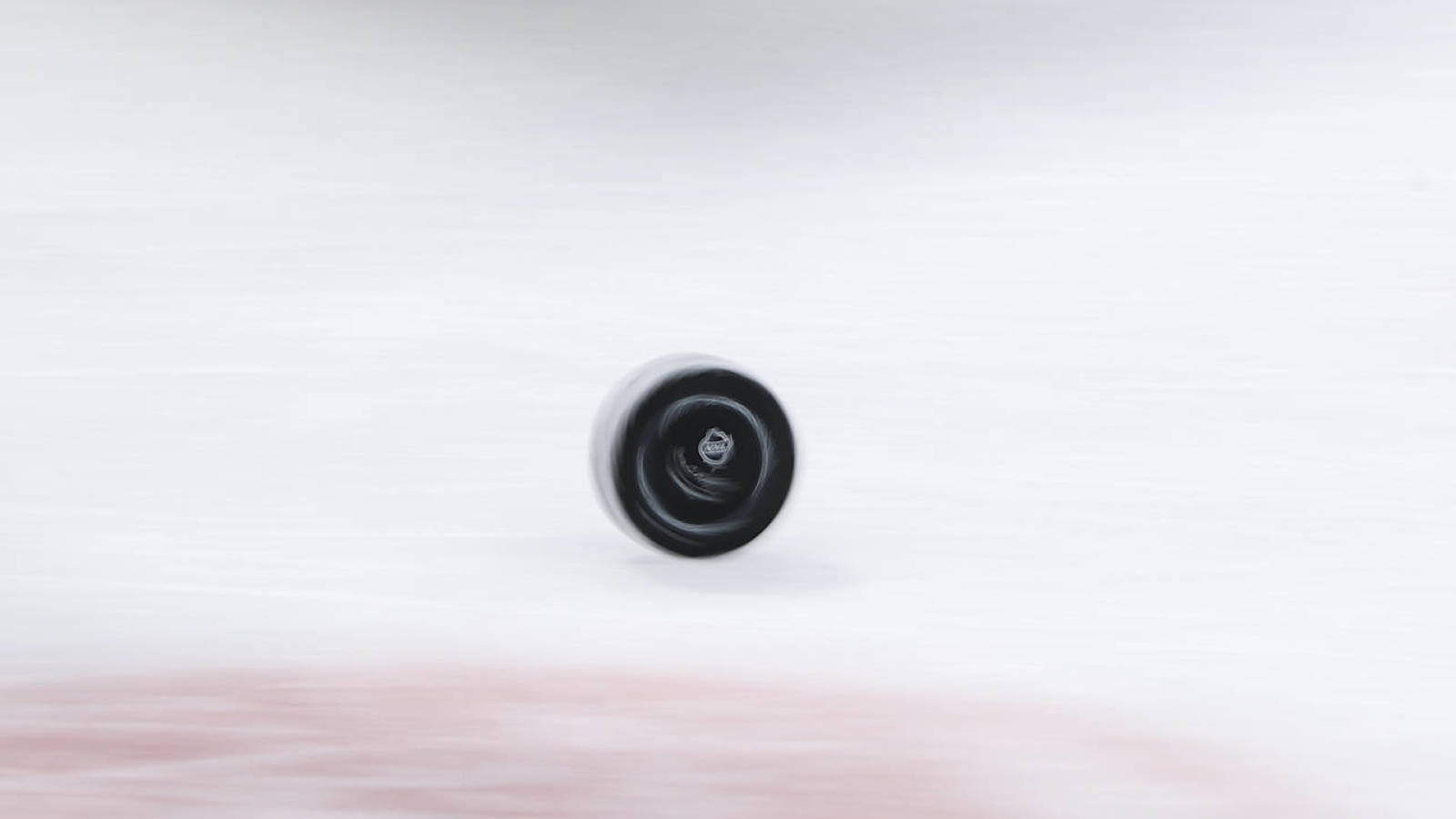 What has been lost with NHL bowing out of Beijing Olympics
So, allow me a moment of self-indulgent meanderings through my Olympic memory book as we digest the reality that NHL players will not be participating in the 2022 Olympics in Beijing in February, yet another lost battle in the global fight against COVID-19 and its variants.
Maybe it's natural to hearken back to memories of meaningful moments or moments of great import when having to come to terms with the fact that things we had anticipated with great excitement have been cast aside as so much has been cast aside during the pandemic.
Maybe it's natural against a backdrop of disappointment as we lament what has been denied us to revel in what we saw first-hand as a reminder of how important these moments are and why we should treasure them when they are at hand.
For three weeks in Vancouver in 2010, my colleague and pal Pierre LeBrun and I had front row seats to the greatest hockey tournament ever. Game after game during that tournament, we were treated to hockey played at an exceptional level.
Whether it was a strong Czech team narrowly escaping Latvia in the first elimination games or Slovakia, which would come within an inch or two of tying Canada late in the semifinal game a few days later, squeaking by overmatched Norway in the same qualification round.
Every night, it seemed, there was yet another dramatic narrative unveiled for those of us covering the first winter Olympics on Canadian soil since Calgary in 1988.
Like watching Canada, which had played only so-so in the round robin. Canada lost to the United States in the round robin, was forced to play Germany in qualification and pounded Russia in the quarterfinal match, after which Ilya Bryzgalov uttered the famous "they came like gorillas from the cage" line. The memory of Bryzgalov's line never fails to bring a smile to my face.
And of course the gold medal game, one for the ages.
I've never been in an arena that felt quite like Canada Hockey Place that afternoon (the Canucks' home rink had been renamed thusly during the Olympics). It was different than an NHL playoff game. Anxious. Almost quiet with anticipation.
I remember the familiar walk to the rink from our hotel. Restaurants and bars jam-packed hours before the game. In the long security line, Pierre noticed that third netminder Marc-Andre Fleury was lined up with his family and helped get them to the right security area that had speedier access to the arena.
The gold medal game was, of course, decided in overtime after Zach Parise tied the game for Team USA with 25 seconds left in the game. Pierre and I had Corey Perry in the winning goal pool and I remember turning to him as the clock ticked down and saying what might have seemed heretical, that I didn't give a damn about the money, that I wanted to see more hockey.
When Sidney Crosby scored 7:40 into overtime, it was almost as much relief as celebration, although the celebration part of it quickly won out.
Here's something that stuck with me, though, and it seems especially relevant with the news that there will be no NHL participation in Beijing.
Later that night I recall Pierre and I running into Duncan Keith in a quiet bar just below street level in Vancouver. He was there, as I recall, with some friends from Manitoba. He wanted some quiet time with them away from the broader team celebration, as well as from the celebration that was going nonstop on the streets outside.
Keith had his medal with him and as he showed it to us, there was a sense of awe from the talented defenseman at what had been accomplished.
That is the power of the Olympics.
I wonder how many of those gold medalists simply kept that medal around their necks for days and days? I would have.
I've been lucky enough to have covered three Olympics, Turin in '06, Vancouver and Sochi in '14.
It's easy to understand why the NHL owners don't see the Olympics as a vital part of their hockey world. It's counterintuitive to shut down your business for three weeks in the middle of your season so your most important assets can fly, around the world in many cases, to take part in a tournament often played at odd hours that blunt television audiences and with no direct revenues coming back to the NHL.
And of course there's the potential for injury.
I remember sitting in a media work room in Italy on the first day of the hockey tournament in 2006 looking at a monitor and wondering why Dominik Hasek wasn't in net for the Czechs, who were playing at a secondary rink.
The answer was because he'd torn an adductor muscle less than 10 minutes into the first game of the tournament. What did that cost the Ottawa Senators, for whom Hasek played at the time? Did his absence cost them a Stanley Cup? Did his absence cost literally millions of dollars? Who knows. But those issues are real.
Still and still and still, for every moment like that or John Tavares missing the rest of the 2013-14 season after tearing up his knee in Sochi, there is a moment like watching Anze Kopitar and his teammates on Team Slovenia after winning their first-ever Olympic game in their first-ever Olympic tournament.
I wish every NHL owner had a chance to share in those moments or to walk through the Olympic Village in Sochi, where players and coaches rode their bikes to and from the rink for practices and games, often sitting across the table from athletes in other disciplines.
Maybe if they had that opportunity, they'd feel the same sense of melancholy I feel at the news that the NHL and NHLPA will not be taking part in the Beijing Games. We've been anticipating this news for days as we've watched yet another wave of COVID-19 variant create havoc with the NHL schedule and set the entire globe reeling once against, just when we had allowed ourselves that faint hope that maybe we were trending towards normal.
Nope. Normal, whatever that is going to be in the future, is nowhere to be found.
And expecting the news doesn't necessarily make it any easier to accept.
And so after the NHL opted out of the 2018 Olympics in South Korea, it looks as though all that we are left with are memories and lamenting what might have been.
Hard to imagine this doesn't mean the end of Olympic moments for Crosby and fellow icon Alex Ovechkin.
Hard to believe that the closest Ovechkin came to an Olympic medal was in '06 ,when the Russians were shut out in their final two games, including the bronze medal game against the Czech Republic.
We recall an interview with Ovechkin before the start of the 2009 season, when he told Pierre and I that even if the league and players couldn't agree on Olympic participation in his home country in 2014, he would go anyway, contract or no contract.
Now that dream may be over for Ovechkin as it may be over for players like Joe Pavelski, Patrick Kane and maybe Vladimir Tarasenko. Or any potential Olympian of a certain age. Four years is a long time in the course of an NHL career. And now with the NHL bowing out of two straight Olympics, can we assume what might happen in 2026?
And that's to say nothing of the new generation of NHL stars who have never had a chance to create their own indelible memories on the Olympic stage.
Connor McDavid, Leon Draisaitl, Sebastian Aho, Auston Matthews … on and on down the list.
Those are the new faces of the league and they should be the new faces of Olympic glory. But that's not happening either.
It would seem the best case scenario for players like Crosby and Alex Ovechkin is for the Beijing Games to be postponed for a year to 2023 — as the Tokyo Summer Olympics were pushed from 2020 to 2021 — because of COVID. But that seems a long shot at best.
If we are the NHL and/or the NHLPA (and we rarely pretend to be unless it's a special occasion), once we sort out the rescheduling of the games postponed by COVID-19, we'd be turning attention as quickly as possible to produce a plan to bring back the World Cup of Hockey. And not the quasi best-on-best tournament that was so underwhelming in 2016; but a true Olympic-style tournament.