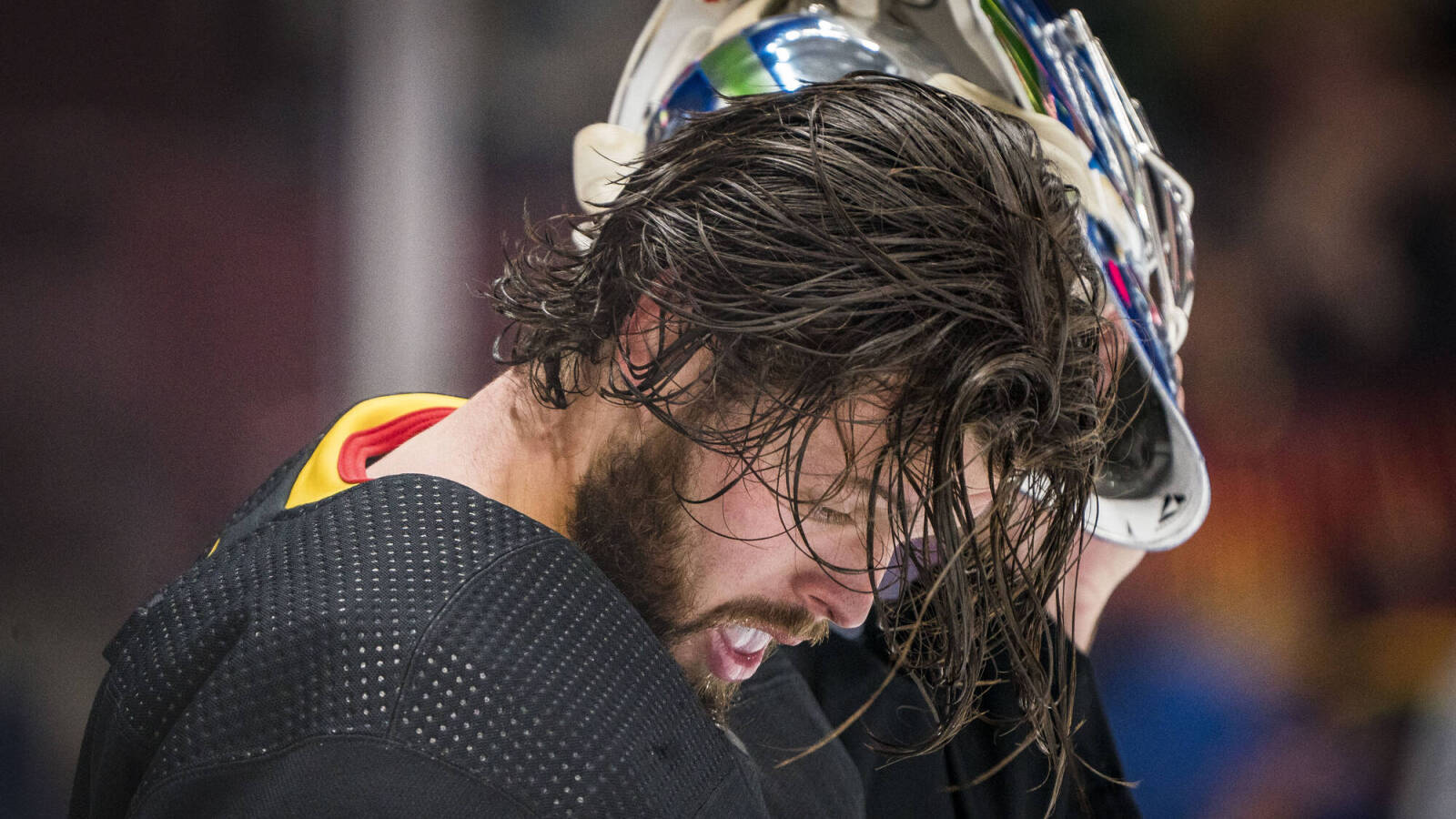 Which NHL non-playoff team will make it back next year?
The 2021-22 Stanley Cup playoff field is set. Before we spend the next two months enjoying the greatest tournament in pro sports, let's bid a final farewell to the 16 franchises who missed the big dance.
Of all the teams that failed to qualify for the postseason, which is most likely to make it back next season?
The Daily Faceoff Roundtable weighs in.
MIKE MCKENNA: I think the Vancouver Canucks are in a good place – especially if Bruce Boudreau returns as head coach. Admittedly, there is work to be done with the roster. Brock Boeser is a restricted free agent that is due a big qualifying offer. Bo Horvat and J.T. Miller will both be unrestricted free agents after the 2022-23 NHL season. Decisions need to be made. But Elias Pettersson has been a superstar in the second half this year, and Quinn Hughes is one of the most exciting defensive talents in the NHL. The Canucks have a strong core and one of the game's top goaltenders in Thatcher Demko. Under Boudreau, Vancouver has played at a 105-point pace. I'm not sure that's sustainable over the course of an entire season with the Canucks' current roster, but it makes me optimistic that they are entering the offseason feeling pretty good about how they finished. The Pacific division is full of uncertainty going into next season. I could easily see the Canucks making the Stanley Cup playoffs.
CHRIS GEAR: My personal bias agrees with Mike that the Canucks are the best of the rest after their late-season run, and they would have made the playoffs this year if not for the dreadful start by Pettersson. However, I'm going to go with the Winnipeg Jets as a team that will have a return to form next year. It makes no sense that a team with a roster that includes forwards Kyle Connor, Mark Scheifele, Nikolaj Ehlers, Blake Wheeler, Adam Lowry and Pierre-Luc Dubois is on the outside looking in. Their defense is a solid, but not spectacular, group that should be able to get the job done, while Connor Hellebuyck remains an elite goaltender. The Jets could just never find consistency this year, and they probably need to shake up the roster a little in order to reset whatever is lacking in their culture and chemistry. However, they have lots of tradeable assets to do that with, and they have all their key players other than Dubois locked up with some term. A little bit of tinkering by GM Kevin Cheveldayoff can get this team back to the playoffs quickly and without a massive rebuild.
SCOTT BURNSIDE: Boys, you've missed the lowest of the low hanging fruit. Everyone's had a good chuckle at the expense of the Vegas Golden Knights and how they'll be watching the playoffs for the first time since entering the league in 2017-18. And management has a lot to answer for on how they conduct their business and how the handling of the roster and salary cap was a direct factor in their sliding out of the postseason. Still, the injuries to this deep and talented roster created a level of constant uncertainty and even those players who managed to get back into action – like captain Mark Stone – were clearly nowhere near healthy adding to the belief, at least my belief, that this season was just a blip on the radar. The cap situation isn't going to get any easier in Vegas but the team should get healthier and, with a full offseason to reflect and recuperate, not only will the Golden Knights be back come playoff time '23, but my guess is a lot of us will be penciling them back into the top spot in the Pacific Division when we do our season predictions next fall. 
FRANK SERAVALLI: Oh Scott, leave it to you to scoop up the low-hanging fruit. I wouldn't bet against them, but I'm not as sold on the Golden Knights – and I definitely wouldn't be banking on Mark Stone being at full strength next season, it sounds like his back issue may be a chronic one for the foreseeable future. It will be interesting to see what changes Vegas makes overall. I think with the right changes, the Jets could be poised to bounce back next season. I know, I know, I picked them to win the Stanley Cup this year. It's still too fresh to rip on me for that. But I don't see any reason why the Jets couldn't do next year what the Flames did this year: spring back from outside the playoff picture to being tops in the division. I have been a believer in that core. What I don't know is whether they'll remain together or not. Cheveldayoff waited a long time to get Scheifele and Dubois together, though, as his one-two punch down the middle, and he might not give up on it so quickly.
MATT LARKIN: Lou Lamoriello tipped his hand at the 2022 trade deadline when he made no seller trades and instead doubled down on contending next season by announcing extensions for veteran forwards Zach Parise and Cal Clutterbuck that day. The message was clear: the New York Islanders want a mulligan for this season. I don't blame them. Not only did they open the year with a 13-game road trip while they waited for their new arena to be game-ready, but they also played 50 games in 99 days to close out their season. They were out of contention by Christmas. This is still very much the same team that lost back to back final-four matchups against the eventual Stanley Cup champion Tampa Bay Lightning in 2020 and 2021. They saw exciting progression from goaltender Ilya Sorokin and young blueliner Noah Dobson this season. With RFA Dobson being the only prominent Islander needing a new contract this offseason and the Isles' projecting for more than $12 million in cap space, Lamoriello might be able to add another piece in free agency. Bet on a big bounce-back for this team in 2022-23.