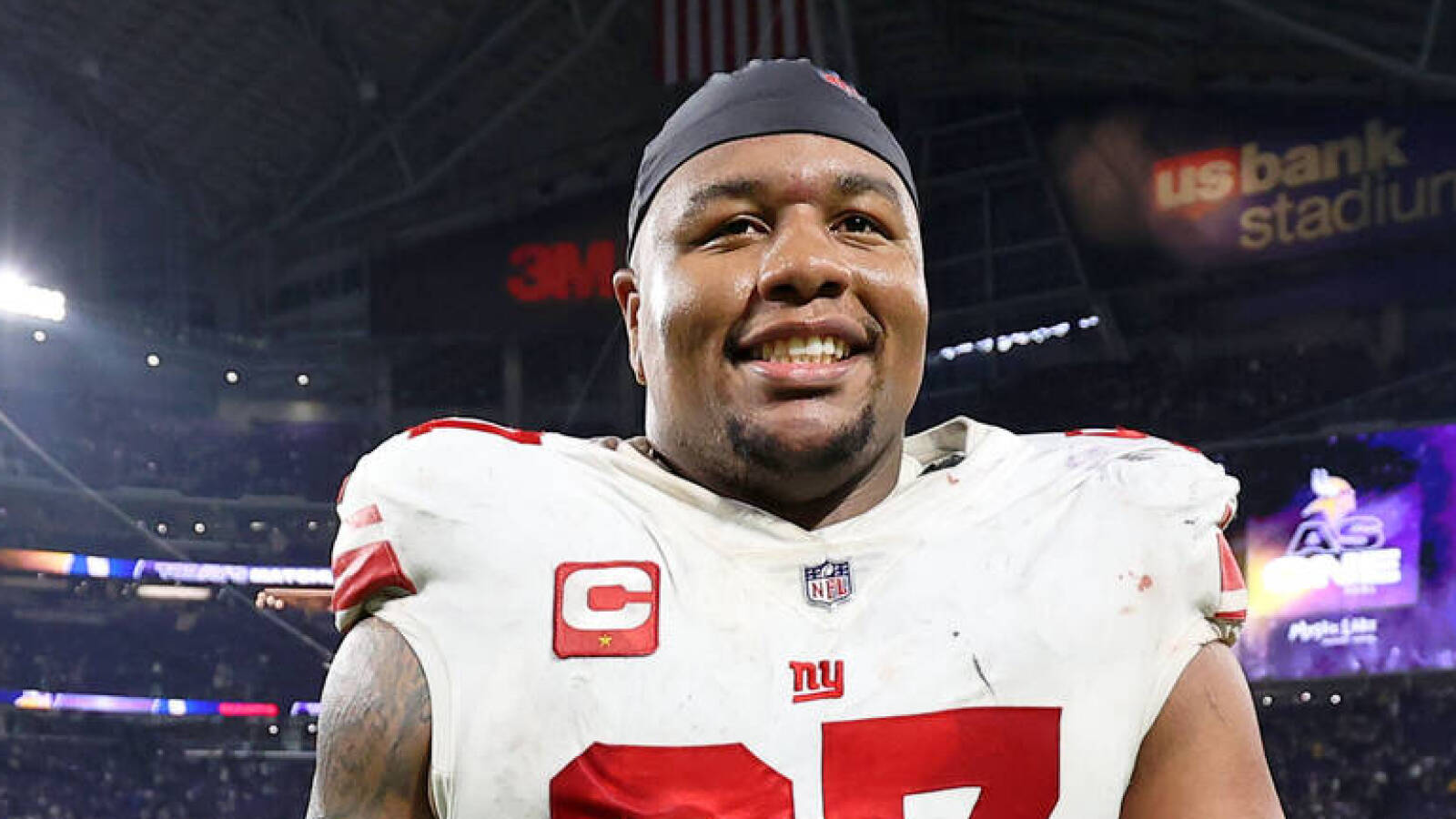 Why Giants' Lawrence won't let mom attend playoff game
New York Giants defensive tackle Dexter Lawrence has gone viral for the second time this week ahead of Saturday's playoff game at the division-rival Philadelphia Eagles. 
"Gritty, hard nose," Lawrence said Tuesday about the atmosphere he and his teammates expect to face at Lincoln Financial Field, per the Giants' website. "I told my mom she can't come to the game because she'll go back at them. It should be fun and I'm excited."
While Lawrence could joke on Tuesday after he was left "p—– off" by the controversial roughing the passer penalty he received late in this past Sunday's victory at the Minnesota Vikings, it's clear he and others inside the Big Blue locker room know Saturday's experience will probably be no laughing matter for the visitors. 
"Their crowd is brutal, and it helps when their team is as good as they are," offensive tackle Andrew Thomas said about Eagles fans. "We're looking forward to it, it's nothing but us against the world so that's the mentality that we have." 
Current Giants players aren't the only people associated with the franchise who understand what they'll encounter in the "City of Brotherly Love." 
As Adam Hermann of NBC Sports Philadelphia pointed out, former New York quarterback Eli Manning confirmed during the alternate broadcast of Monday's playoff game between the Dallas Cowboys and Tampa Bay Buccaneers that he plans to attend Saturday's Giants-Eagles clash. Manning assumes he'll see plenty of "double birds" at the Linc: