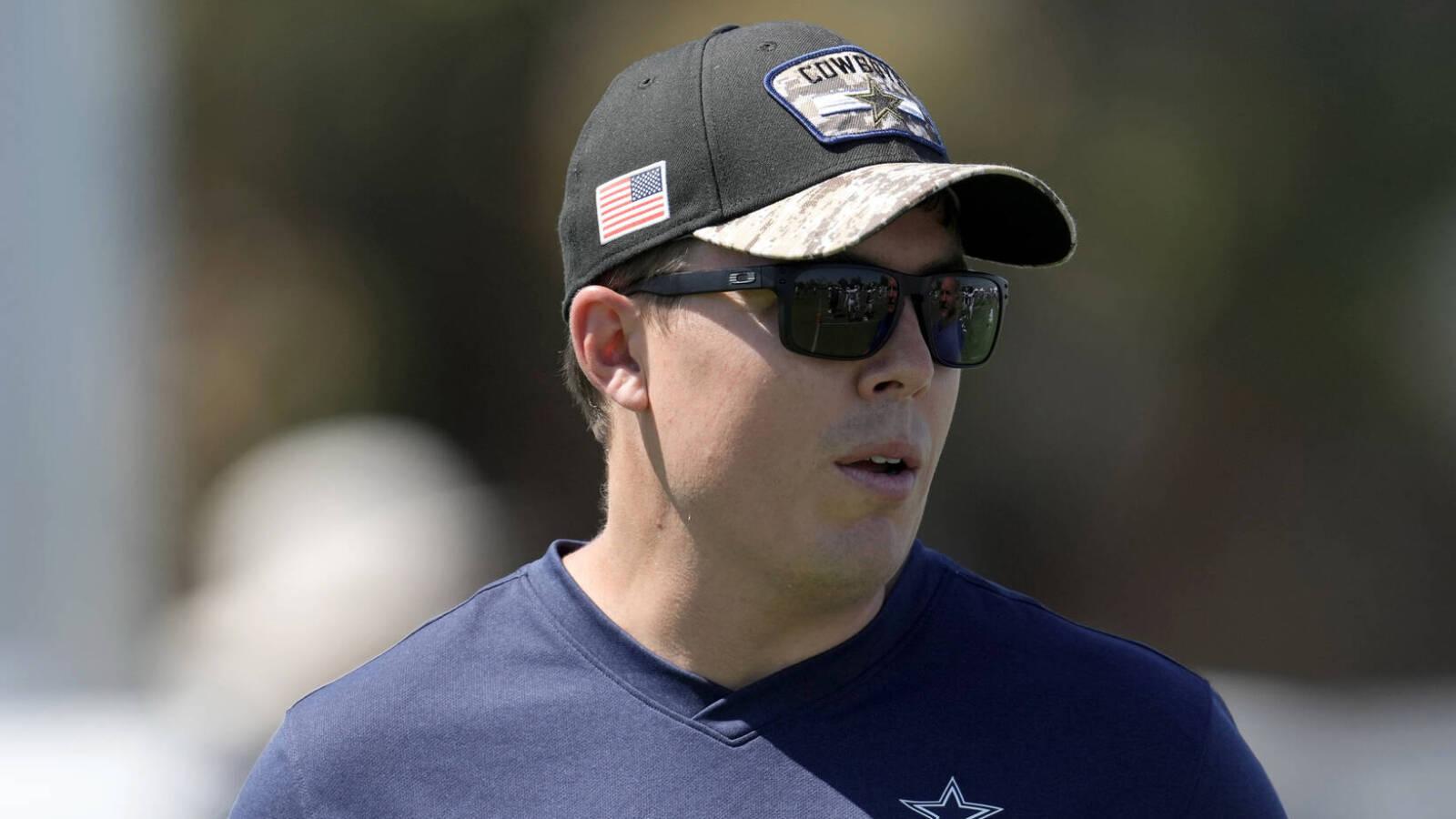 Will the Cowboys regret letting Kellen Moore go?
The Cowboys may regret the departure of former offensive coordinator Kellen Moore, who already has landed in a better situation with the Chargers.
According to NFL Network's Ian Rapoport, the Chargers will hire Moore as their new OC. Moore and the Cowboys mutually parted ways Sunday.
The situation is excellent for Moore because Los Angeles already has a franchise QB, 24-year-old Justin Herbert. Herbert and Pro Hall of Famer Dan Marino are the only QBs to throw 90 or more touchdowns in their first three seasons. 
A team quickly hiring Moore shows he's well regarded in league circles.
Did Dallas make a rash decision, especially amid an offensive reboot?
Dallas may lose key skill players such as Pro Bowl RB Tony Pollard and former Pro Bowl TE Dalton Schultz in free agency.
Longtime offensive stars Dak Prescott and Ezekiel Elliott regressed this season. Elliott had a career low in yards per carry (3.8), and Prescott threw a career-high 15 interceptions in 12 regular-season games.
The questions surrounding the offense may lead to a turbulent transition period, one in which a sharp, creative OC is needed. 
"The ability to generate points and yards in the regular season under Moore has been phenomenal," wrote Jon Machota of The Athletic."Only the Kansas City Chiefs generated more, and they have the best QB (Patrick Mahomes) in the business by a good margin." 
According to ESPN's Todd Archer, Dallas HC Mike McCarthy may take over play calling, but that's not official. 
Juggling play calling and HC responsibilities could tax McCarthy, who will be on a hot seat if the Cowboys fail to end their 27-year championship drought.