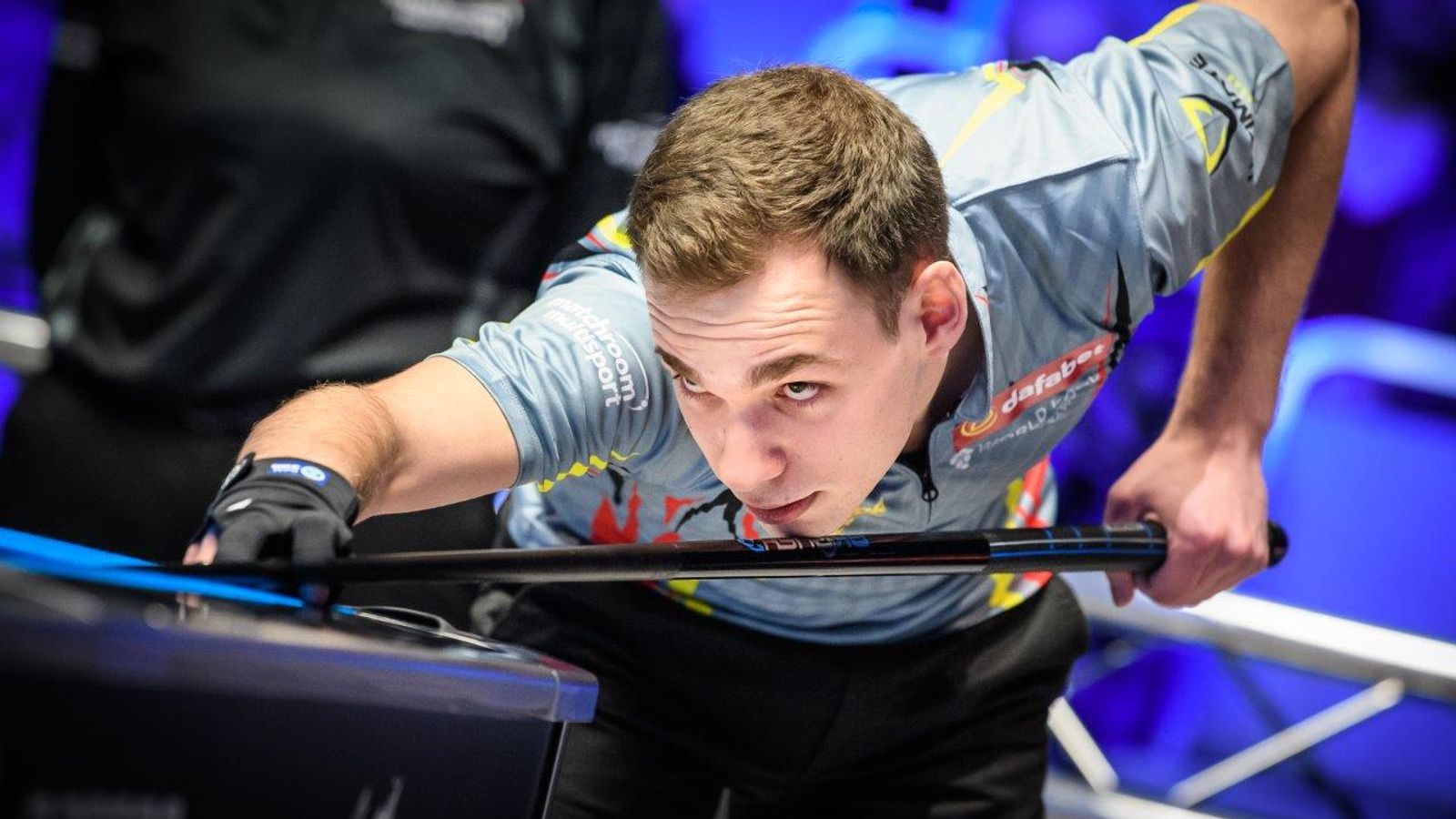 World Pool Masters: Joshua Filler, Niels Feijen, Shane Van Boening and Jayson Shaw headline the action in Essex | Snooker News
Defending champion Joshua Filler faces a tricky opening task against Niels Feijen at the World Pool Masters from May 10-13 at the Brentwood Centre, Essex – live on Sky Sports
Last Updated: 08/05/23 8:04am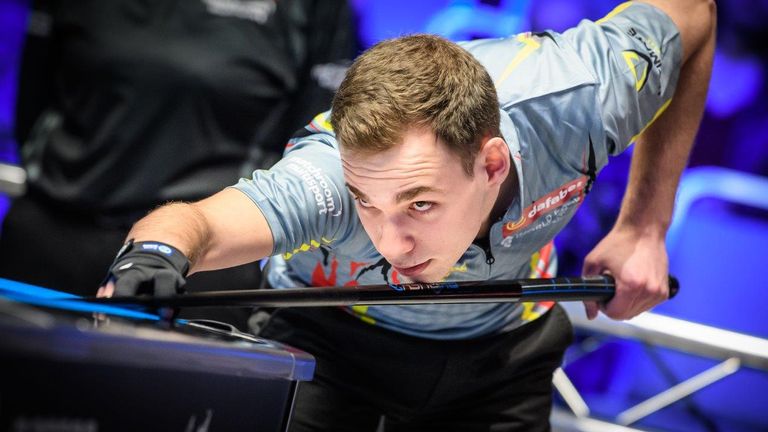 Joshua Filler will meet two-time champion Niels Feijen in the opening match of the World Pool Masters from May 10-13 at the Brentwood Centre, Essex – live on Sky Sports.
For the first time since 2017, the World Pool Masters returns to 16 players with a new gruelling format fitting of a prize fund that now totals $125,000 with the winner set to take home $40,000.
Opening round ties will be the race to nine for the first time with the Matchroom break box, hand-racking, and winner breaks in action with the tournament going to race to 11 for the semi-finals and 13 for the final.
The top 14 players from the World Nineball Tour Rankings after the World Pool Championship were invited plus two wild cards with those 1-8 on the rankings seeded and drawn against the remaining players with the draw conducted one week ahead of the opening matches.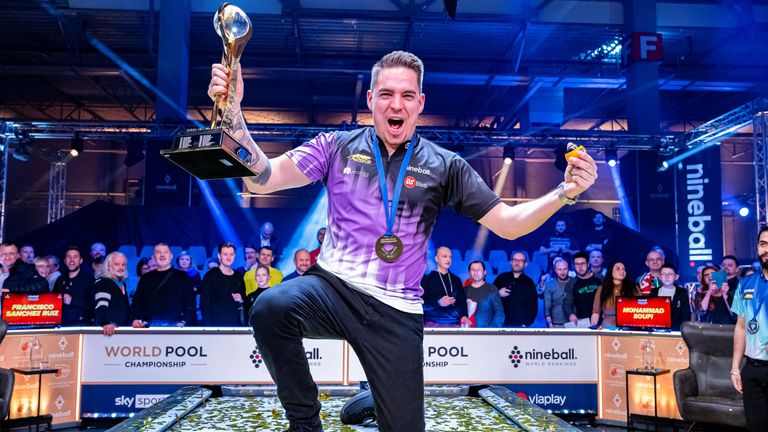 Newly-crowned world champion and No 1 Francisco Sanchez Ruiz will meet wildcard James Aranas of the Philippines in the opening round while the only player to ever win the title back-to-back, Shane Van Boening, faces Duong Quoc Hoang following the withdrawal of Fedor Gorst.
The winner of Van Boening and Quoc Hoang will have to then take on either Jayson Shaw and Ko Pin Yi who will meet for the first time in a Matchroom event since the 2022 World Pool Championship.
Elsewhere, Albin Ouschan will meet former Mosconi Cup team-mate Eklent Kaci while the two further Austrians in the tournament, Max Lechner and Mario He, will take on Mohammad Soufi and Alexander Kazakis respectively.
China will make their long-awaited return to the Nineball arena with Zheng Xiao-Huai set to make his debut against Wiktor Zielinski to complete the opening round match-ups.
Round One Match Schedule & TV times
Wednesday, May 10 – 6pm on Sky Sports Arena & Sky Sports Mix
Joshua Filler (GER) vs Niels Feijen (NED)
Max Lechner (AUT) vs Mohammad Soufi (SYR)
Jayson Shaw (GBR) vs Ko Pin Yi (TPE)
Thursday, May 11 – 12pm on Sky Sports Arena
Francisco Sanchez Ruiz (ESP) vs James Aranas (PHI)
Wiktor Zielinski (POL) vs Zheng Xiao-Huai (CHN)
Albin Ouschan (AUT) vs Eklent Kaci (ALB)
Thursday, May 11 – 6:30pm on Sky Sports Arena
Mario He (AUT) vs Alexander Kazakis (GRE)
Shane Van Boening (USA) vs Duong Quoc Hoang (VIE)
Friday, May 12 on Sky Sports Mix at 12pm
Saturday, May 13 on Sky Sports Mix at 12pm and 6:30pm
What else is coming up on Sky Sports?
The UK Open Pool Championship follows from May 30 to June 4 at the Copper Box Arena, London.
Last year saw records broken for entries selling out as Filler rose the tallest to secure victory over Sanchez Ruiz in the inaugural final.
Defending World Cup of Pool champions Spain will get the opportunity to defend their crown on home soil from June 27 to July 2 at Pazo De Feiras E Congresos De Lugo just days after the completion of the inaugural Spanish Open Pool Championship – live on Sky Sports.