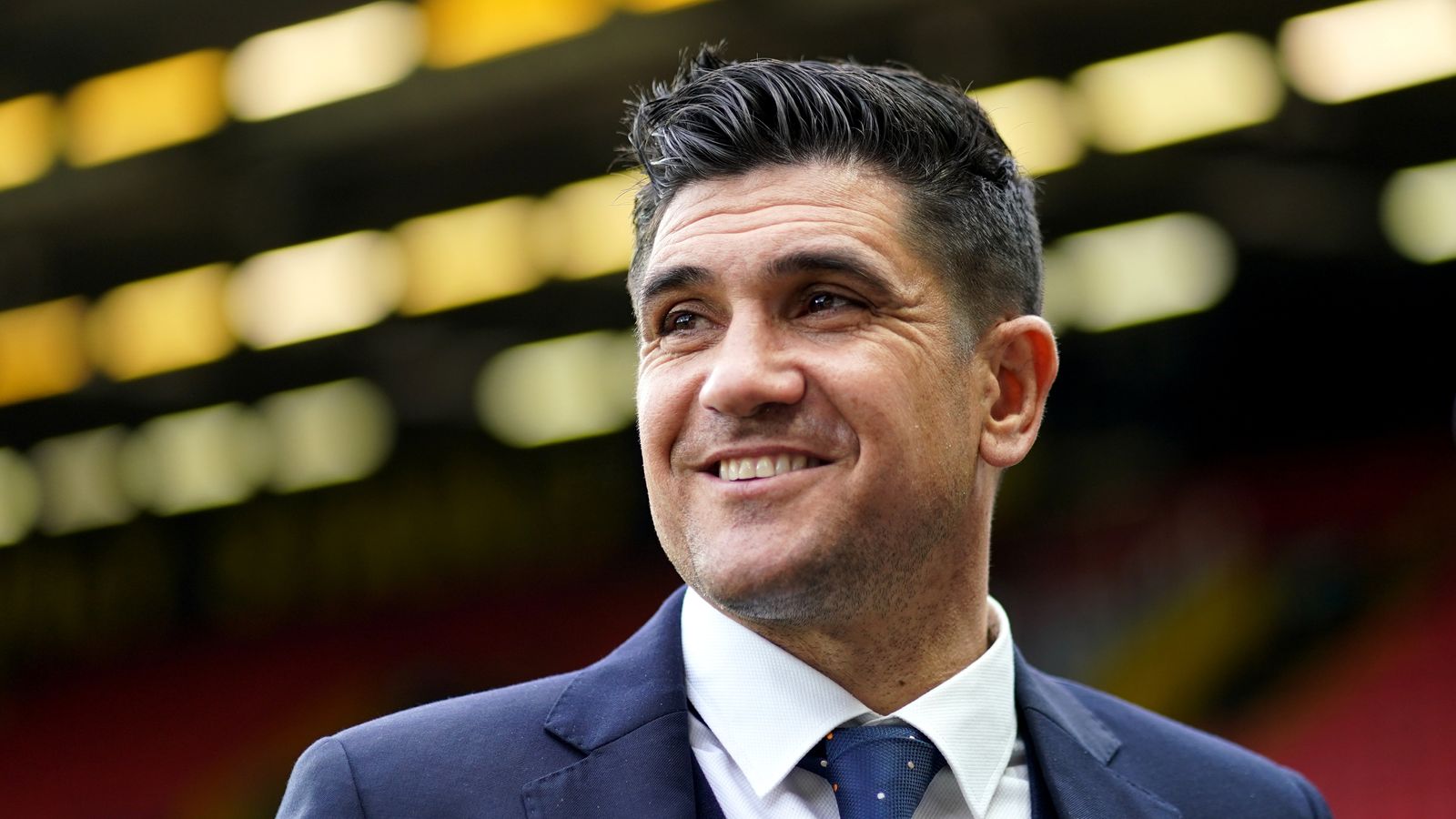 Xisco Munoz exclusive interview: Ex-Watford coach on promotions, sackings and learning from Rafa Benitez | Football News
Xisco Munoz closed his eyes at the full-time whistle after taking Watford back to the Premier League. Victory over Millwall in April 2021 was their eighth in a row at home. It should have been a moment of pure joy but his feelings were mixed.
"One part of me was really happy because the Premier League was the goal but another part was sad," Munoz tells Sky Sports. "If we would have had 25 more games together, we would have enjoyed all of them because the team was ready for all situations.
"We could play on transition, low block, mid-block, high press, we could do everything. I was a little sad because I knew that in two weeks, it would be all over and we would have to start again from zero because the contest in the Premier League is totally different."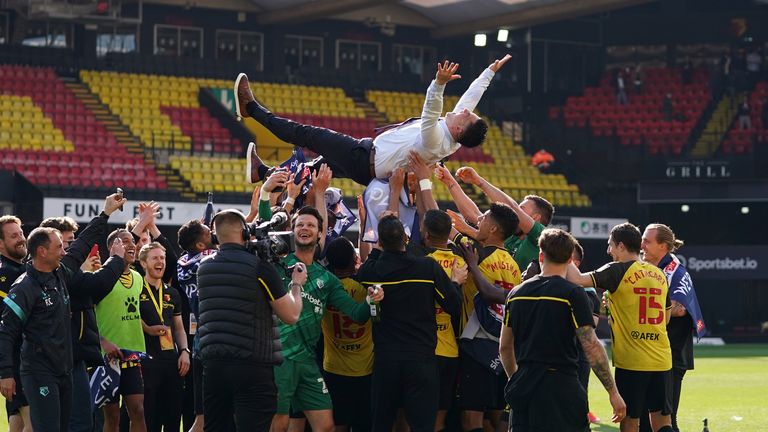 Seven games into that Premier League season, with Watford sitting 14th in the table on seven points, Munoz was sacked. Four more managers have been and gone since then. Not that the Spaniard needs reminding of the transient nature of his profession.
He is speaking to Sky Sports from Cyprus where he is awaiting severance pay after his latest job with Anorthosis was cut short after just months because of events beyond his control. "They changed the owner and sacked me. It is a little bit surreal," he explains.
"I do not want to leave yet because they have only sent me one email saying they do not want my services. The new owners say the contract is with the old owners and are not speaking to us so we may have to go to FIFA. I had been told it was a good project.
"I think it was a big mistake."
Munoz is in good spirits given the circumstances. He has become accustomed to the unpredictability of the career that he has chosen, an eclectic path that saw him begin in management with a title in Georgia. He is now busy preparing for the next challenge.
"Now is the moment. We are preparing new training sessions, working on how to improve our processes because, with owners now, you do not have time. If you do not have results at the start, there is no time to improve so you have to communicate ideas quickly.
"When we arrive, we have 10 ideas. Think of them as 10 balls to throw at you. But you only have two hands so maybe you can only catch two. Eventually, you will handle the 10 balls but it takes time so it is better to communicate only one or two simple messages."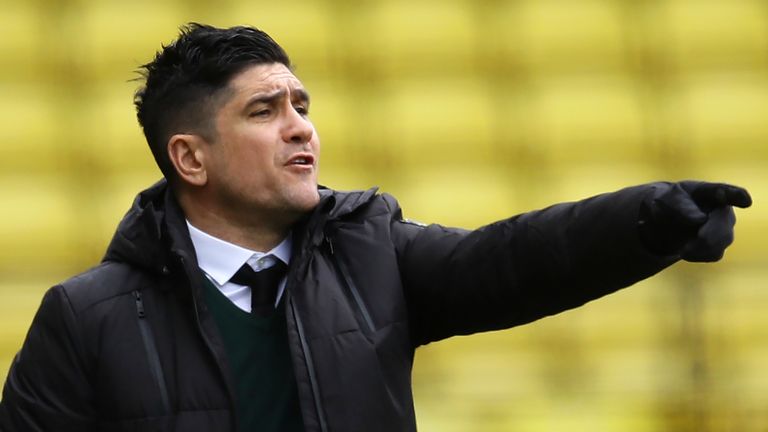 Munoz is speaking to coaches across Europe, exchanging ideas, and watching football in England and abroad. Now 43, he says there is "no right way in football, you have to decide for yourself what works for you" but the influence of one man on him is clear.
Rafa Benitez was his coach at Valencia where Munoz was part of the title-winning team of 2004 that also lifted the UEFA Cup that season. Real Madrid had Ronaldo, Zinedine Zidane, Luis Figo, David Beckham, Roberto Carlos and Raul. Valencia had something else.
"Real Madrid had the top players in the world so we only had one way to beat them. More teamwork, more power, more organisation, more concentration, more fight. We had to have better values. We had that winning mentality. Everybody had it in their blood.
"Nobody is going to give you anything for free. I remember in these years, I learned that. I became an addict. You know that you have to work hard for what you want. That is what Rafa taught us on and off the pitch. I started to really think about the game.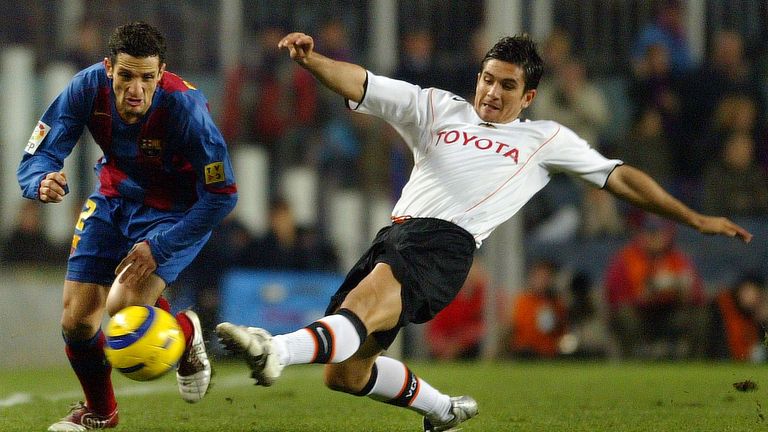 "Rafa started giving me different ideas. Until that moment, we had only been playing for ourselves. Maybe not for ourselves, but for our own characteristics. Rafa taught me how you can manage different situations, offensively and defensively.
"Every coach knows about tactics. Every coach knows the game. The difference is your level of detail. You need a lot of things as a manager but you have to communicate that detail. I think that is the secret – how can we set the team up to get the best from you?
"For example, at Watford, with Ismaila Sarr, how could we find the space for him? We know that when Sarr has space, he is a top player. So, how do we get the ball to Sarr with him in a good body shape to attack the space? We needed a plan to arrive in this situation."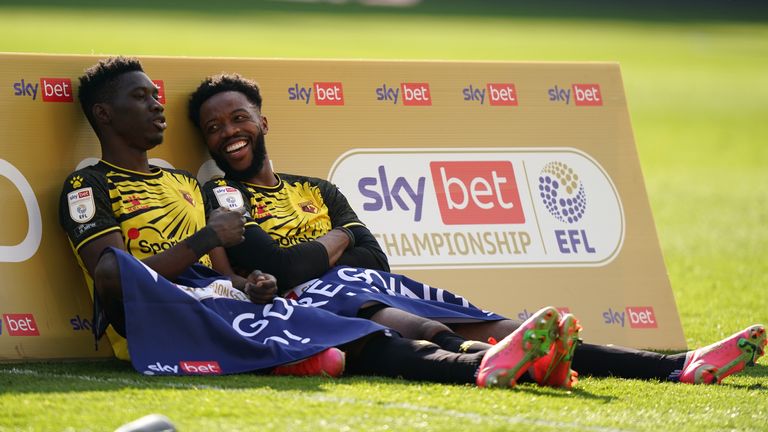 It worked. Sarr scored the winner that day against Millwall, just as he had in Munoz's first game in charge against Norwich. It was a challenging start. "Norwich and then Swansea, the top two teams, then the FA Cup against Manchester United. Wow. It was hard," he says.
"But it was an amazing experience. We looked at what we could change immediately. We tried to give better individual training because the Championship is very tough and they had a lot of injuries. We were conceding goals so we worked on clean sheets at first.
"Over time, we started to find more solutions on the ball and do more counter-pressing. The players received the message. I felt that if we were organised defensively, we could attack better. Every week, we tried to put the back line a little bit higher."
And then, it was all over.
"I remember the day that they sacked me, it was a day off. The players and the staff had it off but I was there at 8am because for me, there are no days off and [sporting director] Cristiano [Giaretta] met me there because he knew I would be there. He told me.
"For me, it was a surprise, of course. The team were with me. We were on target for our goal. Seven points from seven games. But you have to understand that someone else takes the decision. They were the same people who had taken the decision to appoint me.
"Normally, when someone sacks you, it is because something bad has happened. But when you have the support of everyone, all you can say is thank you. I enjoyed it from the first day to the last. I only have good words for Watford and most importantly the fans."
Watch highlights of Watford's recent 3-0 win over Birmingham City

He was replaced by Claudio Ranieri – ironically, the man who had replaced Benitez at Valencia all those years ago. Ranieri lasted three months. Watford were relegated under Roy Hodgson, having won more matches that season under Munoz than both his successors.
It is easy to see why he feels deserving of another opportunity in England. He hopes to return soon. "Right now, it is the priority. It is the time to come back. I miss the level of the players in the Championship. We will see what happens next season," he says.
"There are a lot of teams at the same level in the Championship, the difference is just a few points between success and failure. So, it is about the details. Sometimes you can play well and sometimes you can play badly, but you need to be the team that takes the spoils.
"It is about the psychology, the management of the group in the Championship. The players need to know what is required, you have to convince them to go again and again every three days. That is a part of football that people do not see but it is an important part."
Munoz has shown he can do it. He just wants the opportunity to close his eyes in quiet celebration again.