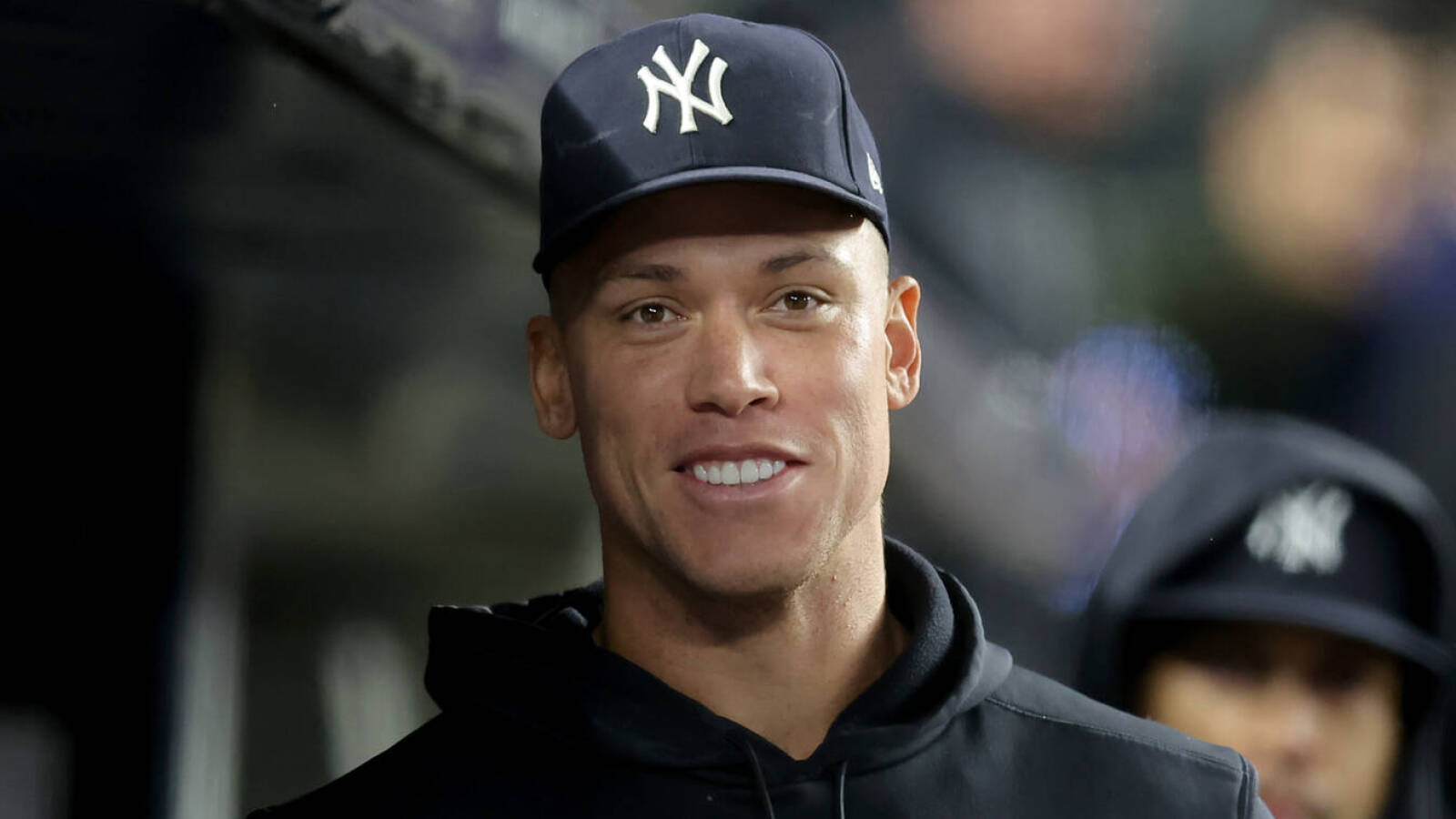 Yankees' Aaron Judge to return from IL Tuesday
The New York Yankees finally gave fans something positive to look forward to this month. 
Per Ryan Dunleavy of the New York Post and Max Goodman of NJ Advance Media for NJ.com, Yankees manager Aaron Boone confirmed Aaron Judge will come off the injured list with no restrictions Tuesday to play against the Oakland Athletics. 
The Athletics began Monday's series opener in the Bronx holding an MLB-worst record of 8-27, while the Yankees were at 18-17 and in last place in the American League East standings. New York trailed the first-place Tampa Bay Rays by 10 games at the start of Monday's action. 
Judge landed on the 10-day injured list retroactive to April 28 due to a right hip strain after he first appeared to hurt himself sliding head-first into third base at the Minnesota Twins on April 26. The reigning AL Most Valuable Player started against the Texas Rangers the following day but was unable to finish that game and hasn't played since. 
Judge made it known last week he was "not happy" about being placed on the IL because he felt he needed only "a couple of days" out of the lineup. Without their most important player, the Yankees dropped six of nine games before Monday's contest against Oakland. 
"I don't like sitting out," Judge explained on Monday afternoon. "I love rooting on my teammates, but I'd rather be rooting them on while I'm on the field with them." 
Judge is slashing .261/.352/.511 with six home runs and 14 RBI in 26 games this season. He joked on Monday about altering how he approaches bases to avoid a future stint on the IL. 
"I can't promise you guys it won't happen again, but I'll try not to," Judge said about sliding head-first. "I'm just going to try to play my game, don't slide head-first into third. Just try to keep it like what I was doing earlier in the year. Don't try to do too much on the base paths and I think we'll be fine."
ESPN's Joon Lee noted that the Yankees could release struggling outfielder Aaron Hicks to make room on the active roster for Judge. Hicks, a target of boos during Yankees home games since last year, signed a seven-year, $70M contract extension ahead of the 2019 season but hasn't matched the value of that deal with his play. He began Monday afternoon slashing .143/.213/.161 with no homers and two RBI across 22 games.