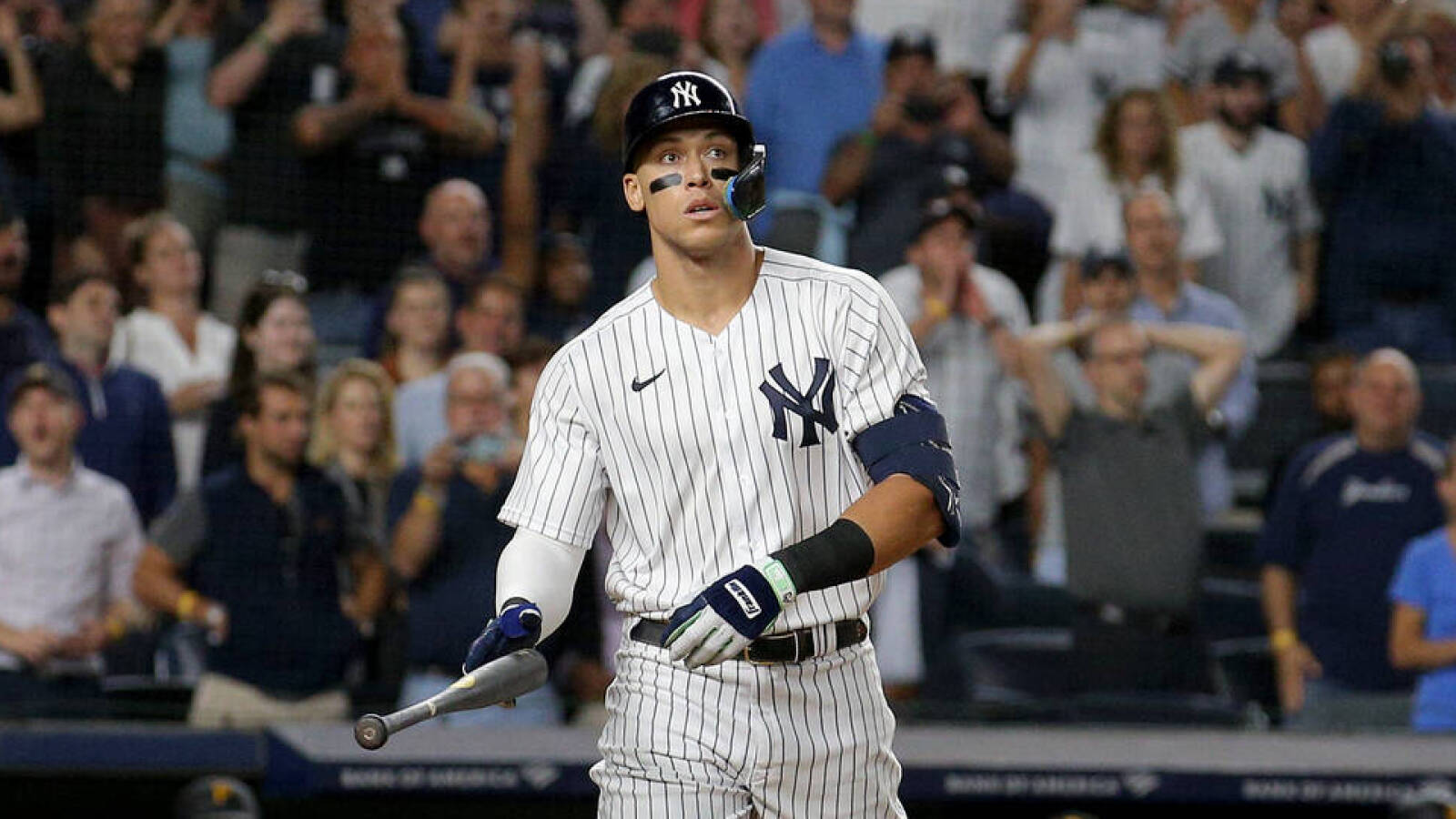 Yankees crowd viciously boos Pirates pitcher for walking Judge
New York Yankees slugger Aaron Judge is chasing history. With that in mind, every at bat, nay, every pitch, becomes a must-watch.
Every baseball thrown Judge's way is a chance for him to slam home run No. 61 — tied with Roger Maris and one ahead of the great Babe Ruth. 
Judge may not reach Barry Bonds' 73, Mark McGuire's 70, and Sammy Sosa's 66 home runs in a single season, but no slugger in the post-steroids era has hit bombs like he has. Tying Maris would be a huge accomplishment, but breaking that barrier and getting to 62 would be history. Hitting 62 home runs would notch Judge the American League home run record.
Every at-bat counts, especially with only 14 games left in the regular season for the Yankees and just seven in front of the home fans in the Bronx. 
So yes, it makes sense that Yankees fans booed the heck out of Pittsburgh Pirates pitcher Eric Stout when he walked Judge in his final at-bat of the night on four pitches out of the zone.