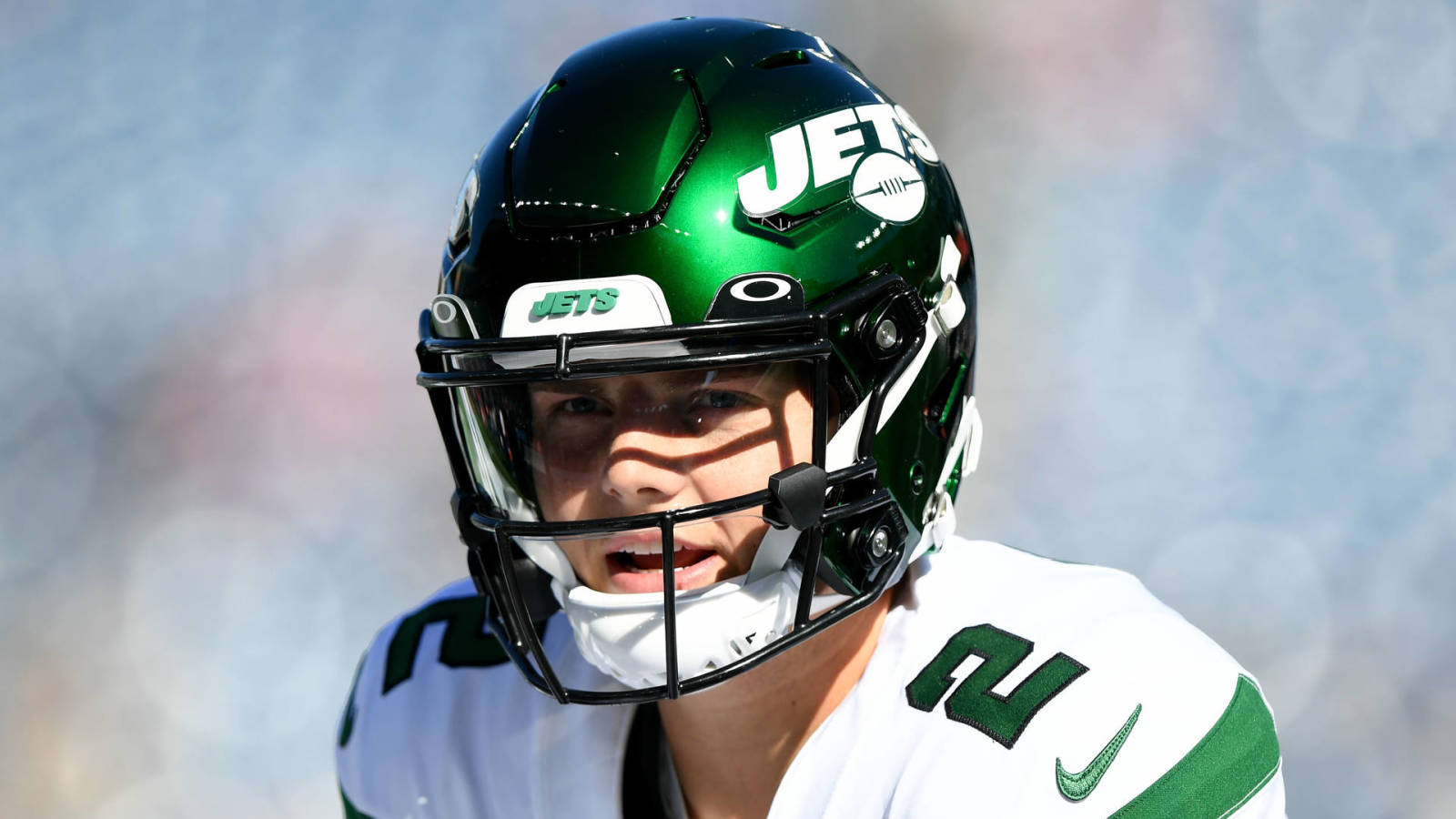 Zach Wilson: 'My time is going to come' amid QB controversy
New York Jets rookie quarterback Zach Wilson says he isn't worried about Mike White stealing his job. 
"I've played only five games," Wilson told reporters Thursday, via Rich Cimini of ESPN. "I just got here. I'm supposed to be a senior in college right now. You have to understand, it's going to be hard. I'm not making excuses, but that's where growth comes from.

"I definitely didn't come here thinking this would be the greatest thing ever and we're going to go undefeated. I knew it was going to be tough and that's part of the process. That's what makes football so fun. My time is going to come."
Wilson, 22, has been out of action since suffering a knee injury in Week 7 and has already been ruled out of the team's Week 10 game against the Buffalo Bills. In his absence, the Jets turned to White who has quickly become a fan favorite.
White threw for 405 passing yards with three touchdowns and two interceptions in a come-from-behind, upset victory over the Cincinnati Bengals in Week 8. While a forearm injury ended his Week 9 showing against the Indianapolis Colts prematurely, White started that game by completing seven of his 11 passes for 95 yards, including a 19-yard touchdown pass.
The Jets plan to start White against the Bills in Week 10.